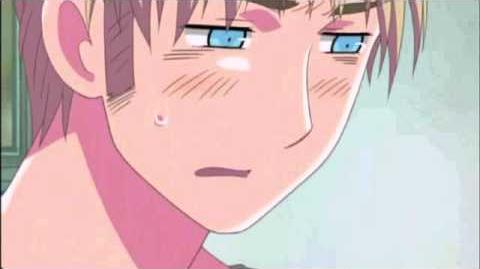 This page details one of the most important traditions of Doitsuism, the German Sparkle Party.
What is a 'German Sparkle Party'?
A German Sparkle Party is when many Doitsuists gather on a Friday to drink beer, eat wursts, and party with the holy potato of holiness. The official attire includes Party Pants and Rubber Boots. Both pieces of clothing are very traditional and hosting a German Sparkle Party without either is somewhat frowned upon, though Doitsu and Doitsuists on occasion accept it. Keep in mind that while watching this clip, you must have a potato, horse mask, and/or a dog.
That Sounds Ridiculous!
Does it? German Sparkle Parties are a highly religious occasion. Sometimes, traditional Horse Masks are used. The children drink apple juice, no need to worry.
Where Can I Sign Up?
Only Doitsuists can hold German Sparkle Parties, and other pages on the wiki will tell you how to join. Aside from that, all you need is a friend to party with and some potatoes.